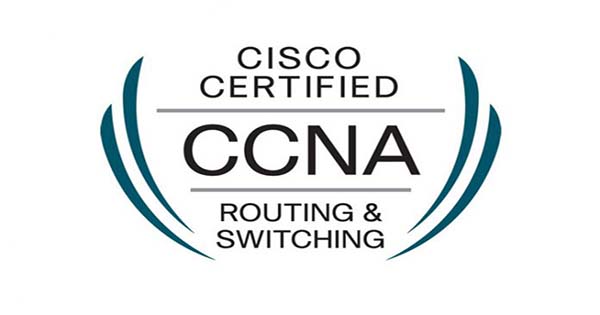 CCNA Training,Certification And Scope In Nepal
Cisco Systems, Inc. is an American multinational technology conglomerate headquartered in San Jose, California, in the center of Silicon Valley. Cisco develops, manufactures and sells networking hardware, telecommunications equipment and other high-technology services and products. Cisco Systems was founded in December 1984 by Leonard Bosack and Sandy Lerner, two Stanford University computer scientists. They pioneered the concept of a local area network (LAN) being used to connect geographically disparate computers over a multiprotocol router system. By the time the company went public in 1990, Cisco had a market capitalization of $224 million. By the end of the dot-com bubble in the year 2000, Cisco had a more than $500 billion market capitalization.
History Of CCNA Certification
---
CCNA certification was developed in 1998 by CISCO. It was originally Cisco Certified Internetwork Engineer (CCIE) in 1993 to be the first IT certification. CCIE was created by Mr. Stuart Biggs, targeted towards networkers but was altered and developed for the computer networking world. Now it has to evolve to installing, configuring, and managing networks.
Since 1998, the examination has been changed to be more object oriented. It has also benefited individuals to gain the right qualification in networking or to get into networking.
Introduction to CCNA
---
CCNA(Cisco Certified Network Associate) is the most popular and globally recognized certification in the world of networking.It is estimated that around 1 million CCNA certification has been awarded since it was first launched in 1998.Based on this data we can easily evaluate the value of CCNA certification.
CCNA Training and certification In Nepal is also equally popular among the IT, computer science and engineering students who like to pursue their career in the field of networking. However for certification, no degree is required The popularity of CCNA certification is mainly because of it course syllabus as it covers a broad range of networking concept and also a wide use of cisco devices throughout the world. CCNA help to learn concept of networking & switching, hub, Routers,Switches,routing protocols , OSI models ,IPv4 , IPv6 , IOS Cisco etc..The CCNA certification are amongst the toughest certifications and passing anyway CCNA examination is a big achievement in its own self. After CCNA certification you can attempt CCNP which is more advanced level of Cisco certification.Basically CCNA certification also opens a door for you to achieve another advance level of other Cisco Certification like CCNP and CCIE.
Some of the common topics covered under CCNA certification.
OSI models.
IP addressing.
WLAN and VLAN.
Network security and management (ACL included)
Routers / routing protocols ( EIGRP, OSPF, and RIP)
IP Routing.
Network Device Security.
Troubleshooting
For Detailed Syllabus click here
Types of CCNA Certicaion
Types of CCNA certification
---
To secure CCNA. There are basically two approaches as shown below.
ICND1 Exam and ICND2
Combined CCNA Exam
As we discussed earlier the validity for any CCNA certificate last for three years.
Exam Code

Designed for

Duration and number of questions in exam

Exam Fees

100-101 ICND1

Entry-level Network Technician

90 mins exam duration
50-60 questions

$150 ( for different country price may vary)

200-101 ICND2

Experienced Network Technician

75 mins exam duration
50-60 questions

$150 ( for different country price may vary)

200-120 CCNA

Experienced Network Technician

90 mins exam duration
50-60 questions

$295 ( for different country price may vary)
What does the CCNA course consist of
---
The ICND1 encompasses of topics like IP routing technologies, IP services (NAT, ACLS, DHCP), network device security, IPv6, LAN switching technologies, etc.
The ICND2 encompasses of topics like IP routing technologies, IP services (FHRP, syslog, SNMP v2 and v3), LAN switching technologies and WAN technologies.
The CCNA combined exam covers all the topics in ICND1 and ICND2. It covers topics on installation, operation and trouble shoot.
New changes in the current CCNA exam includes,
Deep understanding of IPv6
CCNP level subjects as HSRP, DTP, EtherChannel
Advanced troubleshooting techniques
Network design with supernetting and subnetting
Eligibility Criteria for Certification
---
For certification, no degree is required. However, preferred by some employers.
Benefits of CCNA Training & Certification IN Nepal
---
A CCNA certification is itself a answer that you are a best network engineer.After CCNA training and certification in Nepal you can easily get a first job in Networking.CCCNA training helps to acquire all the knowledge related to Routing and Switching in the filed of networking which is adequate to get a frist job but certification will definitely be additional advantage. Follow are the job opportunities after comletion of CCNA course.
Network Engineer
Network Administrator
IT Manager
System Engineer
As more than 40 students from >TechAxis have been already certified for CCNA and enrolled in several IT companies in Nepal and across globe.TechAxis can definitely be the best choice for you for CCNA training and certification in Nepal. Please Contact US For More Details